By Luke Sekera for Sunlight Media Collective
February, 2022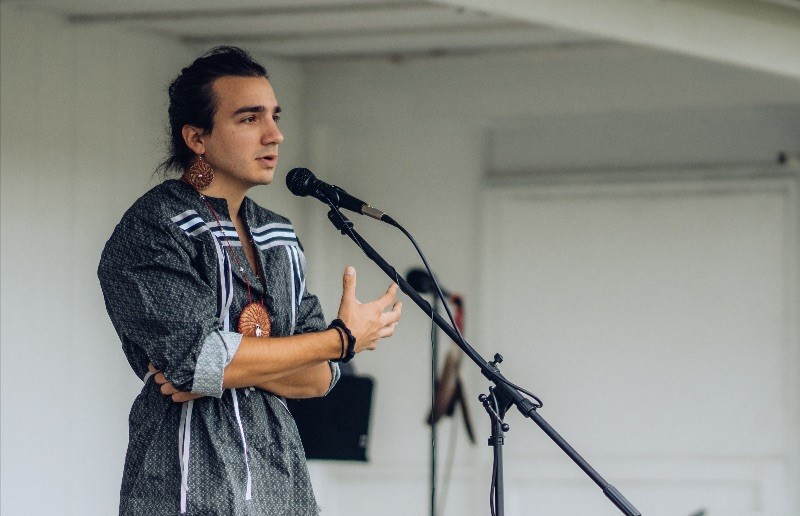 On Thursday, January 20th, the Governor's Office of Policy Innovation and the Future (GOPIF) hosted its second "Conversation on Environmental Justice and Climate Justice in Maine." Through these virtual conversations, GOPIF is seeking input from activists, scientists, organizations and frontline community members to shape a working definition for the term "environmental justice," to inform future environmental policies set forth by the State of Maine. (You can read about the first conversation, held on December 7th, here.)

The conversation was facilitated by Samaa Abdurraqib of Maine Humanities Council and Gwendolyn Forrest of Maine Community Foundation. Dozens of local, statewide and national organizations were present for the two-hour meeting, including but not limited to: Sunlight Media Collective, Community Water Justice, Consortium for an Ecology Based Economy, Maine Environmental Education Association, Island Institute, Cultivating Community, Maine Immigrant Rights Coalition, and Maine Climate Action Now.

One of the major focuses of Thursday's call was identifying which populations in Maine would be most immediately and severely impacted by climate change, and what the State could do to mitigate those effects. One development that has become increasingly relevant in recent years is gentrification, which has led to skyrocketing real estate values, less affordable housing, and an increasing number of Mainers who are either unhoused or have insecure housing. Sass Linneken of Resources for Organizing and Social Change identified low-income communities as a critically impacted population, with poverty disproportionately affecting racialized communities in Maine.

Lokotah Sanborn of the Penobscot Tribe, with Sunlight Media Collective and Bomazeen Land Trust, highlighted the need for an integral role of Wabanaki Tribes in formulating Maine's response, and that Indigenous leadership is uniquely qualified "since we are among the most impacted groups and have been dealing with these effects for a very long time." They also cited a 2018 study which shows that "Native peoples make up 5% of the global population but safeguard upwards of 80% of the world's biodiversity."

Olivia Griset of Maine Environmental Education Association shared her concerns for the younger generations who will inherit the world we shape today. "Youth are a highly impacted population by climate change, especially youth with marginalized identities–as the stress increases around housing, heating, health impacts and storms," she said, concluding that youth need to be included wherever possible "in decision making spaces around climate resiliency."

Multiple attendees also pointed to the systemic failure to check corporate power, and shared concern over the role that corporations are taking in the global response to climate change. Ellie Daniels, a resident of the Belfast region who has had a leading role in resisting large-scale industrial fish farming, identified the "disconnect between corporate interests that are operating to maximize profits, and the needs of the most vulnerable people" as a significant barrier to justice for frontline communities.

The State's current climate response has been met with criticism from frontline activists as not adequately addressing corporate influence on regulatory systems, while promoting solutions that foremost enhance business opportunities over human and environmental health. Maine also faces threats of water insecurity and water privatization, which are worsening across the globe under the conditions of climate change and are largely the consequence of corporate plunder of life sustaining resources such as water.

The crises of climate change and environmental destruction have made the typical "business as usual" attitude of the government and private sector untenable, hence the movement of some political leaders toward addressing the issue of environmental injustice. As important as these conversations are, they are long overdue and would not be happening without substantial pressure from frontline communities, who have understood the urgency of and been organizing around these issues for decades.

The third conversation is set to focus on input for engaging frontline communities in decision making processes with state agencies such as the Department of Environmental Protection and the Public Utilities Commission. It is scheduled for Tuesday, February 22nd, from 9:00 to 11:00 am, and you can register here.